Taking a Fresh Look at Data Center Virtualization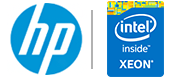 In this white paper, we look at how an open data center virtualization solution can become the cornerstone of your IT optimization effort. We show how open virtualization can meet the needs of IT, as well as the business, while providing a foundation for long-term growth into the cloud.


Intel, the Intel logo, Xeon, and Xeon Inside are trademarks or registered trademarks of Intel Corporation in the U.S. and/or other countries.

HP is the sponsor of this material. By submitting your information you agree to be contacted by HP on topics of interest. Before deciding please review HP's privacy statement.
Sponsor: HP and Intel® Xeon® processor